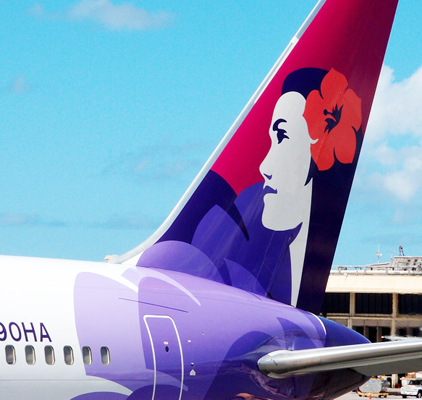 It's no secret that the desire and demand for vegan meal options have grown over time, even in the air. Hawaiian Airlines has not only taken note, but they're also doing something about it by offering vegan meal options on most of their international flights.
The new vegan meal options are available in the main cabin of all international flights on the airline, except for those to and from Tahiti and American Samoa. So just be sure to order your vegan meal two days before your scheduled trip.
Hawaiian Airlines isn't the only company making changes to its menu. With more and more people choosing plant-based meal options, other companies are also taking note. For example, air New Zealand recently added to its in-flight business class menu the Impossible Burger, receiving rave reviews from passengers who said they enjoyed it as much as an animal-based burger. And the Australian budget airline Jetstar was named the country's Most Vegan-Friendly Airline by People for the Ethical Treatment of Animals (PETA).
On the ground, companies like Amtrack has also announced the launch of new dining programs that include vegan meals. Virgin Trains of the UK is offering its passengers a hot vegan breakfast, and Cross Country Trains are now offering their passengers a vegan sandwich.
Traveling hasn't always been easy to nourish oneself as a vegan. But plant-based, vegan options are becoming more accessible, leaving vegans jumping up and down with joy rather than hunger pains.
Learn more about Hawaiian Airlines Menu Options.