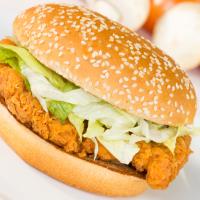 It's true! Sort of. Better put, KFC is offering its customers a plant-based burger in some areas of the world, and many folks couldn't be happier. Some say "any plant-based option added to a menu is a step in the right direction," and we couldn't agree more!
KFC launched The Imposter Burger and sold out in only three days in what was supposed to be a month-long trial at selected restaurants in Bristol and London.
The Imposter burger, which is...