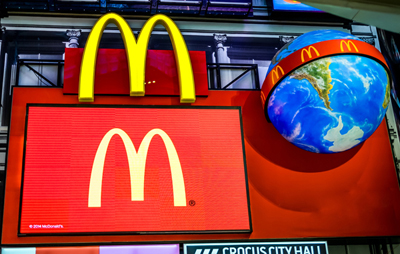 March 22, 2018
McDonald's is adding vegan-friendly meal options to its menus around the globe. But not so fast. Things aren't always as they seem. While Norway is enjoying the Veggie McSpice, a crispy patty made with kidney beans, peppers, onion, and cayenne pepper, Finland has been testing out the McVegan Burger, a soy-based patty with all the fixings.
There may be a growing appreciation for McDonald's offering a veg-friendly meal, but buyer beware, some of the burgers contain palm oil, and some of the more obvious sounding vegan choices such as McDonald's French fries may be cooked in animal oil, eg., beef fat.
So, while everyone loves the occasional convenience of ordering up fast food in this fast-paced world, you would be wise to ask if your chosen menu item is 100% free of animal products and byproducts before committing to that "veg-friendly" option.
With at least one mishap, leading to a very unhappy vegan customer in Cambridge after having been served a chicken sandwich by mistake, rather than the Veggie Deluxe that was ordered, we think McDonald's might have a little more work to do in offering that "veg-friendly" menu for its plant-based customers.